Posted by Revamp UK on Mar 19th 2021
Want to create a bouncy blowout from the comfort of home? Be bold and bring your hair to life with extra body and movement. If you are not blessed with naturally thick hair, a beautiful blow-dry is a perfect hairstyle to give your hair an extra boost of volume. We have put together a selection of styling tips to help you create a big and bouncy hairstyle all by yourself. It is all about the preparation and the right technique.
Prepare Your Hair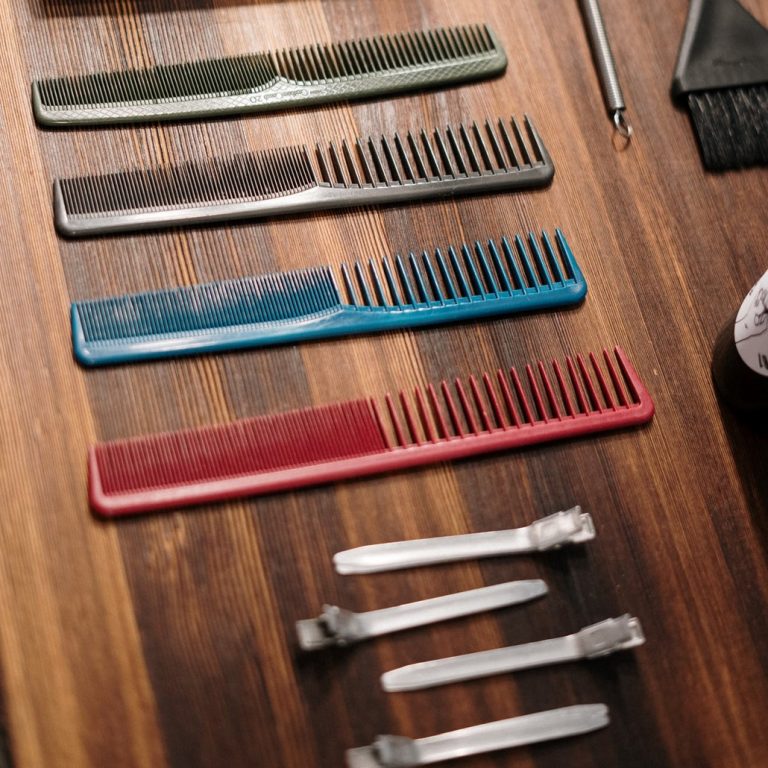 Begin by drying your hair with a towel. You may have difficulty achieving that beautiful bounce with damp hair as this will weigh your hair down. Ideally, you should ensure your hair is roughly 60% - 80% dry (depending on the thickness of your hair) before reaching for your hair styling tools. When you feel your hair is dry enough, brush through sections of your hair with a detangling hairbrush or wide-toothed comb to avoid damaging the ends. If your hair tends to fall quite flat, try incorporating a volumizing mousse, as well as heat protectant into your routine before you style.
Selecting Your Hair Tools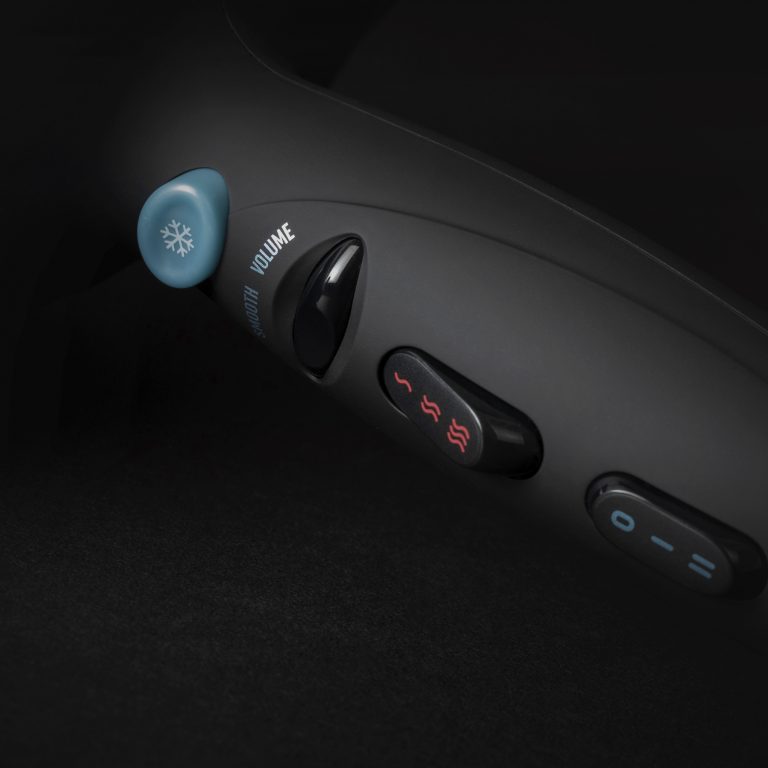 Just like any other hairstyle, there are multiple tools and methods you can use to create a high-volume look. Whether you prefer a hair dryer with a barrel brush or an air styler, the choice is entirely yours. When it comes to finding a suitable hair dryer, ensure you select one with adjustable heat settings to ensure it is suitable for styling your natural hair texture. Remember, to also check your hair dryer has a cold setting, which is designed to help set a hairstyle for long-lasting results. If you struggle using brushes and a dryer, you are not alone – and there is an alternative option. If you find yourself juggling with two different products, try using a volumizing air styler.
Start with Sections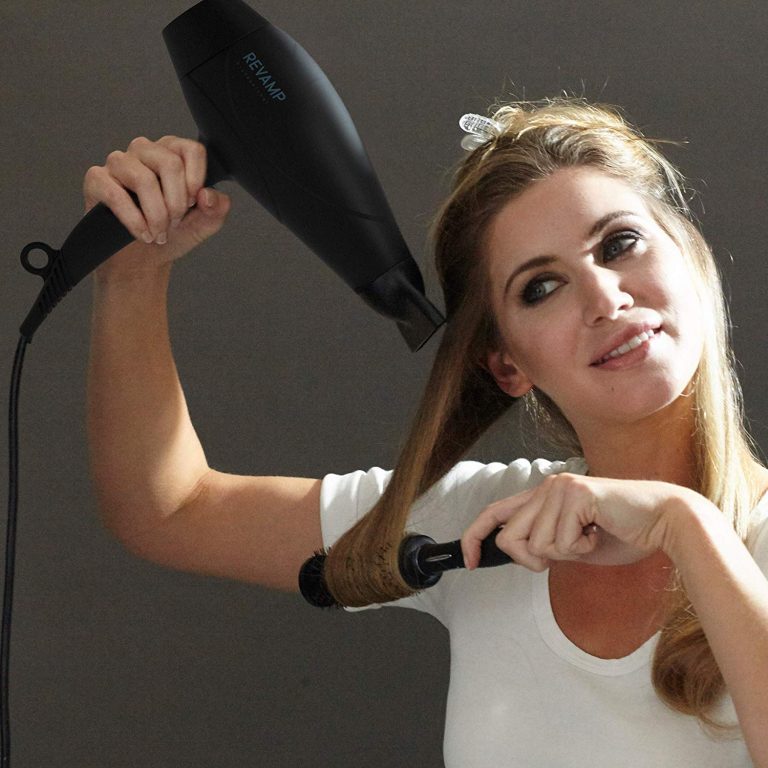 Once your hair is semi-dry start to part it off into several sections, this is especially important if you have thick hair as this will cut down the drying time. Section your hair by tying the top half up into a top-knot or clipping it up. It's important to focus on the bottom section of hair first to ensure maximum lift and that your bouncy blow-dry is even and not just the top layers of your hair.
Begin Your Blow Dry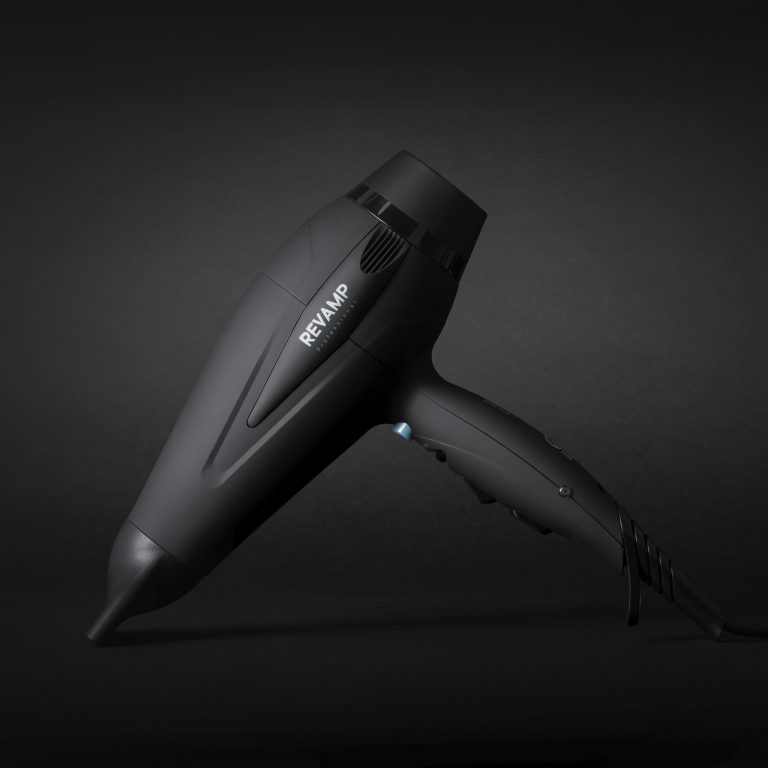 If you are using a hair dryer, ensure you have a concentrator nozzle attached for precise styling. Wrap your first hair section around a round barrel brush and dry the hair against the direction it lays. This will encourage the root to stand up straight, rather than fall directly against the scalp. Gently unwind your hair from the brush and you should be left with a soft curl. As you finish blow-drying each section, take a hair clip and secure the curled hair in a roll to cool, this will help set the style. If you have chosen to use an air dryer, use the bristles of the styling tool to wrap your hair, and gently glide through your hair sections whilst rotating your wrist at the same time.
Finishing Touches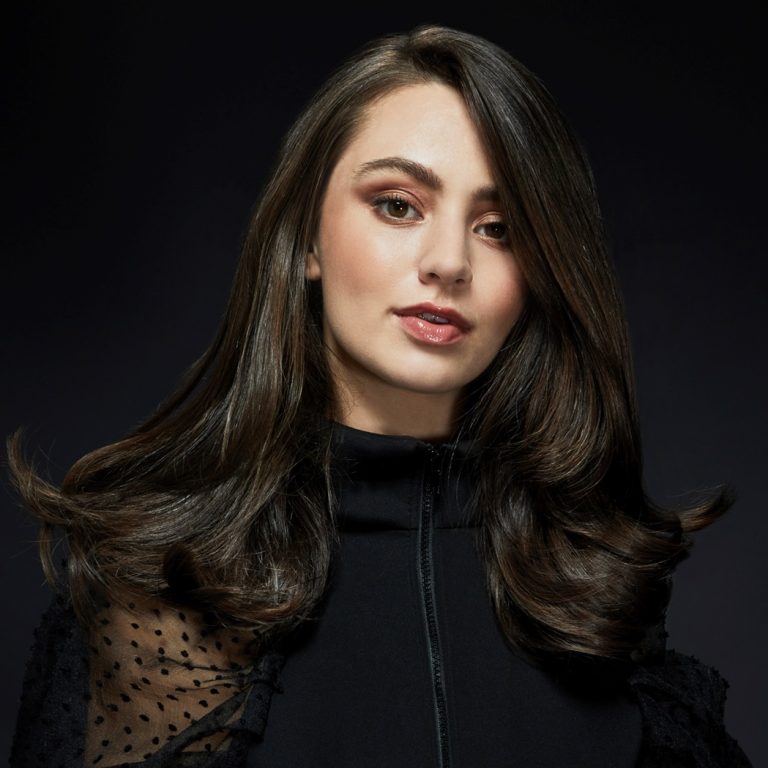 Taking care when styling the front sections of hair as these will be used to frame your face. Once you have styled all your hair, gently run your fingers through for a natural finish and add a spritz of hairspray. Choose a lightweight flexible hairspray, to ensure your hair is not weighed down, and your waves will last.
#RevampYourLook