Posted by Revamp UK on Dec 10th 2019
Curly hairstyles can come in all shapes and sizes, from glamourous Hollywood waves to tousled beachy waves, the possibilities are endless. The type of curling tool you choose will determine the type of curl you create, so it's important to know the differences between the different types of hair styling products that are available.
From curling tongs to conical curling wands, there are a lot of different choices to pick from; different shapes and sizes give very different results.
Everyone has different hair types, so it is important to consider temperature control when choosing a hair curling product. To create textured and voluminous hairstyles we've narrowed down a selection of hair curling tools.
PROGLOSS MULTIFORM CURL & WAVES STYLER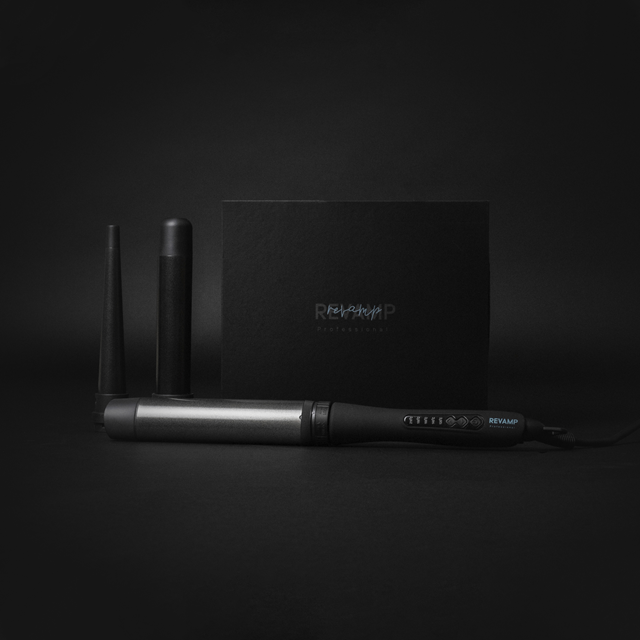 The choice of curl size is completely yours with the Progloss Multiform Curl & Waves Styler. To help you switch up your style, this hair styling tool features three interchangeable barrels. If you're someone who finds that big curls tend to easily drop out of your hair, the 25mm-13mm Conical Curling Wand is the perfect attachment to use. This curling barrel will create small, defined curls that will hold all day. For a softer look, leave the curls to set for roughly 10-15 minutes and gently brush them out.
For larger curls, you can choose between the 38mm Oval Wand or the 32mm Large Tong. You can also choose from 5 pre-set temperatures between 120ºC - 210ºC, to cater to your hair type.
PROGLOSS PERFECT FINISH HEATED STYLING BRUSH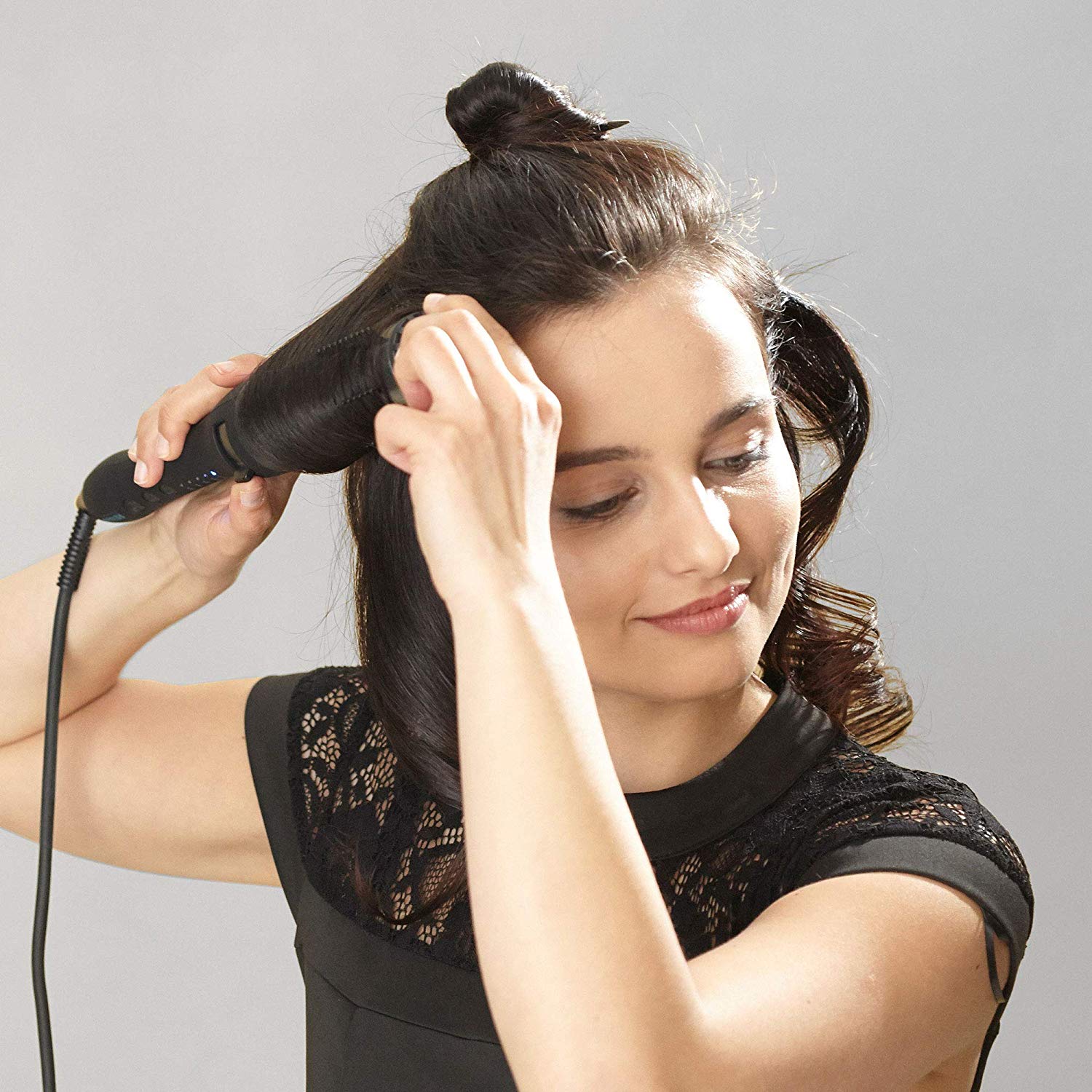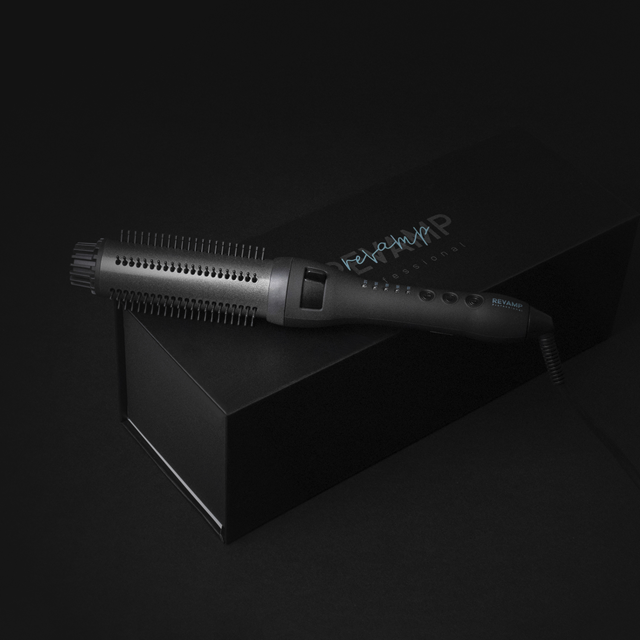 A heated hairbrush with a twist. Add volume to your hair and create bold bouncy curls with our range of hot styling brushes. For snag-free styling, our innovative Progloss Perfect Finish Heated Styling Brush, features our perfect finish curl release system, with retractable bristles to allow you to gently reveal flawless curls. The bristles softly grip the hair to give gentle tension and control for a perfectly smooth and polished style. This styling tool is ideal for those with fine hair, who are looking to give their hair extra volume with enhanced shine.
PROGLOSS AUTO CURL HAIR STYLING TOOL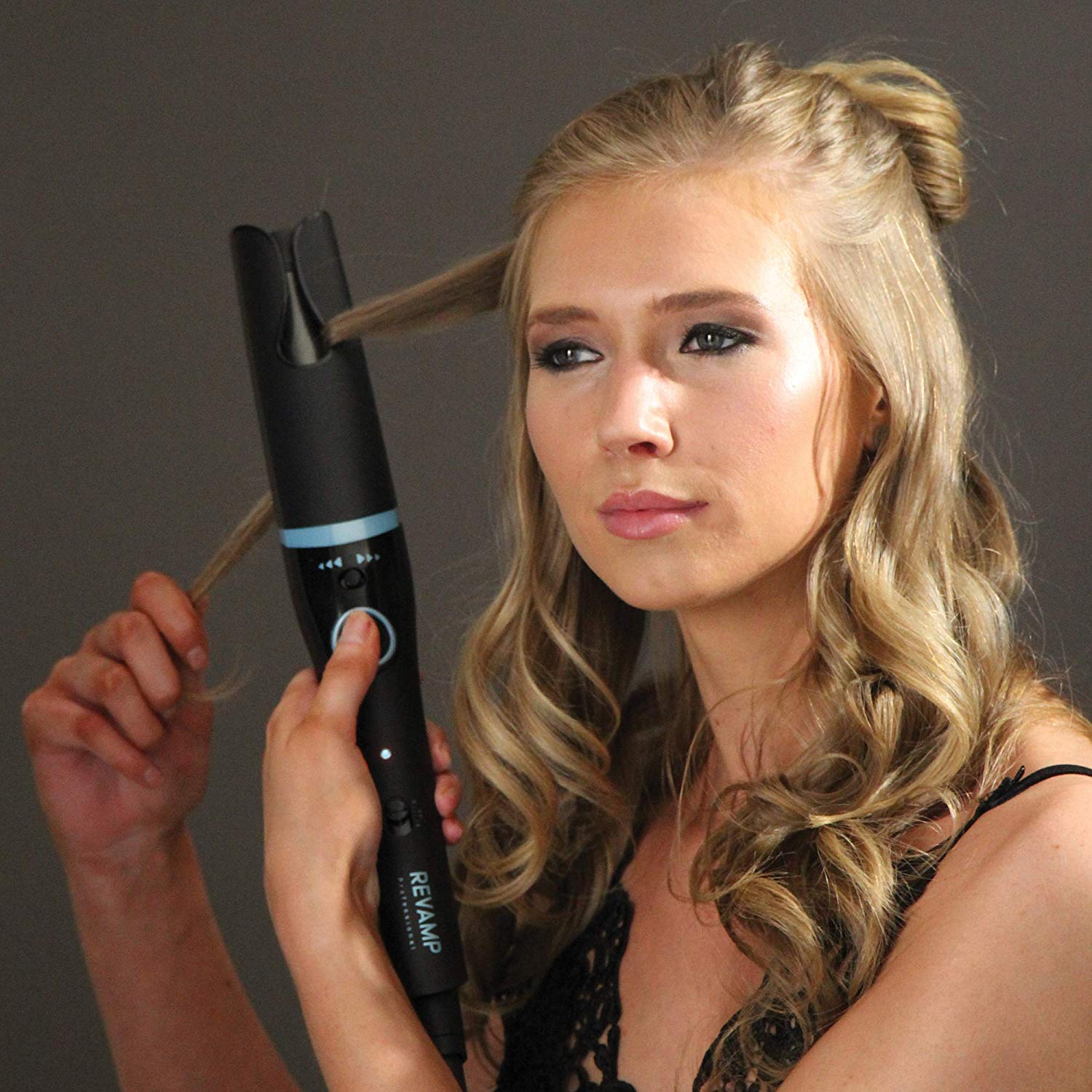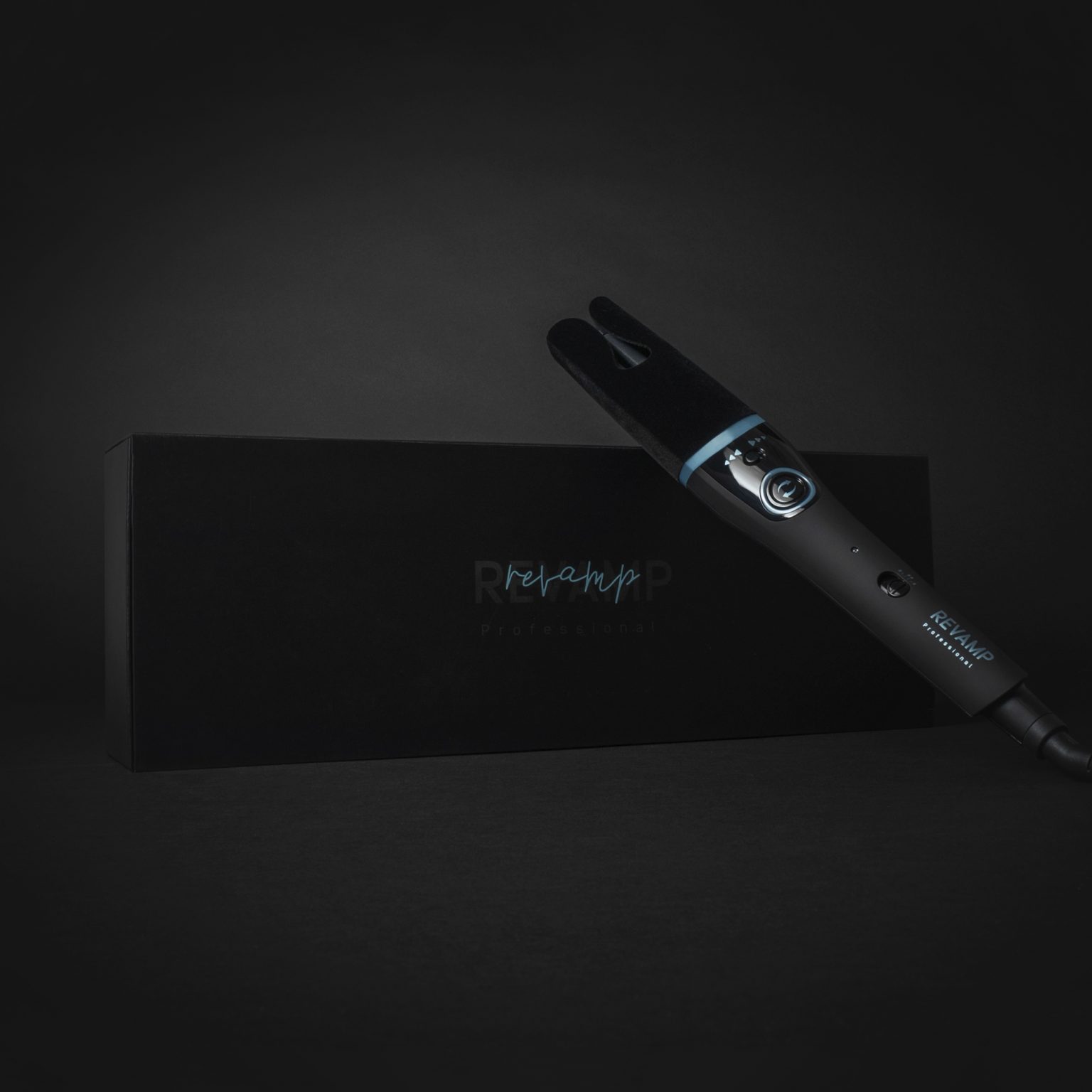 Get perfect curls every time with the Progloss Auto Wave and Curl. Featuring unique motorised rotating straightener curl plates for creating wavy, glossy, straightener type loose curls in no time, the Progloss Auto Wave and Curl is equipped with 3 heat settings ensuring an optimum styling temperature to suit any hair type. Simply divide your hair into small sections, select your desired temperature and place your hair down through the ceramic plates to hold it softly to preheat before pressing the rotating button to style. Use the directional buttons to choose the direction of your curls while manoeuvring from one side of your head to another.
PROGLOSS AIRSTYLE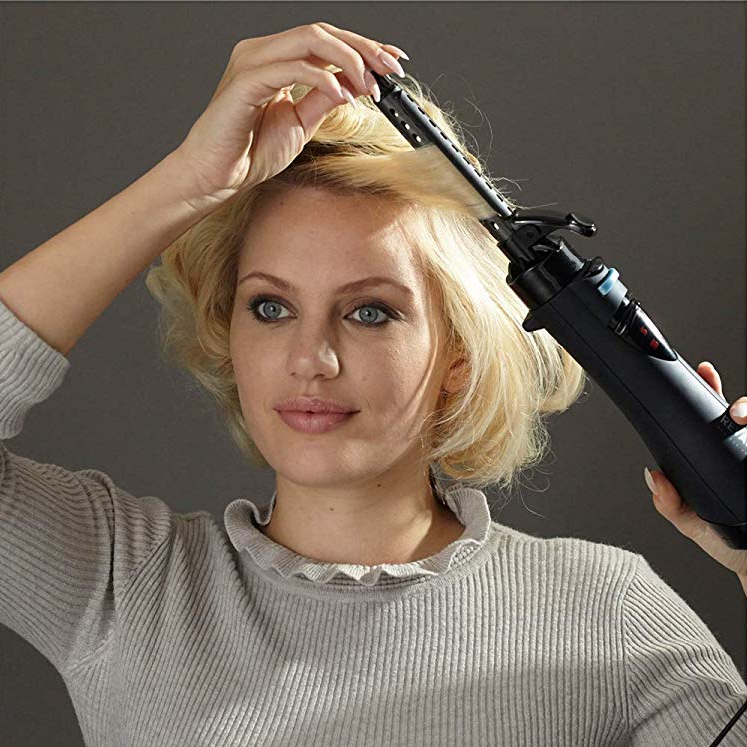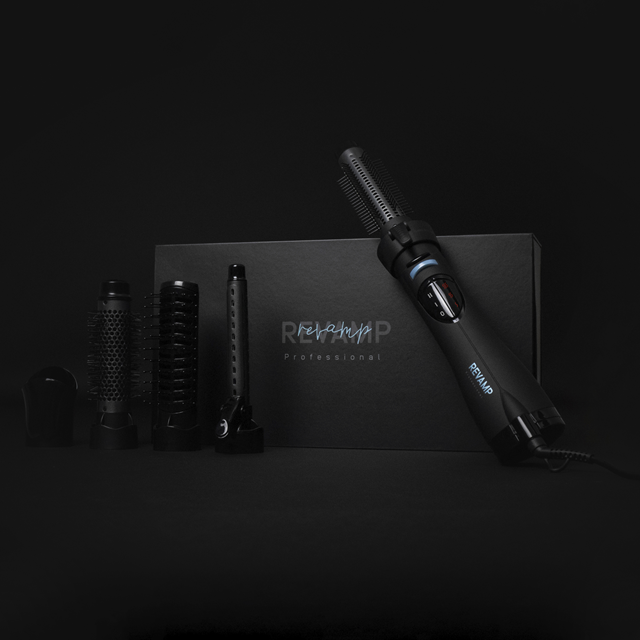 Create a salon-style blow-dry finish using the Progloss Airstyle. This 5-in-1 tool is all you need to create a variety of different hairstyles, including different-sized curls. 3 of the interchangeable attachments can be used to style and dry your hair in one go.
32mm Bristle Brush
Create a voluminous look using the 32mm bristle brush for a natural bounce. Save precious time and style your hair in seconds.
25mm Perfect Finish Tong
This easy to use 25mm Perfect Finish tong is both a styling brush and curler in one. The bristles retract into the brush at the touch of a button, for an easy slide out of your hair. What's left are beautiful bouncy curls.
19mm Tight Curl Tong
If you're looking to style your curls a little different from the regular, the 19mm Tight Curl Tong is your safest bet. Delivering the right volume for curls and waves, make a style statement with your beautiful tresses.
PROGLOSS TOUGH DIGITAL HAIR STRAIGHTENER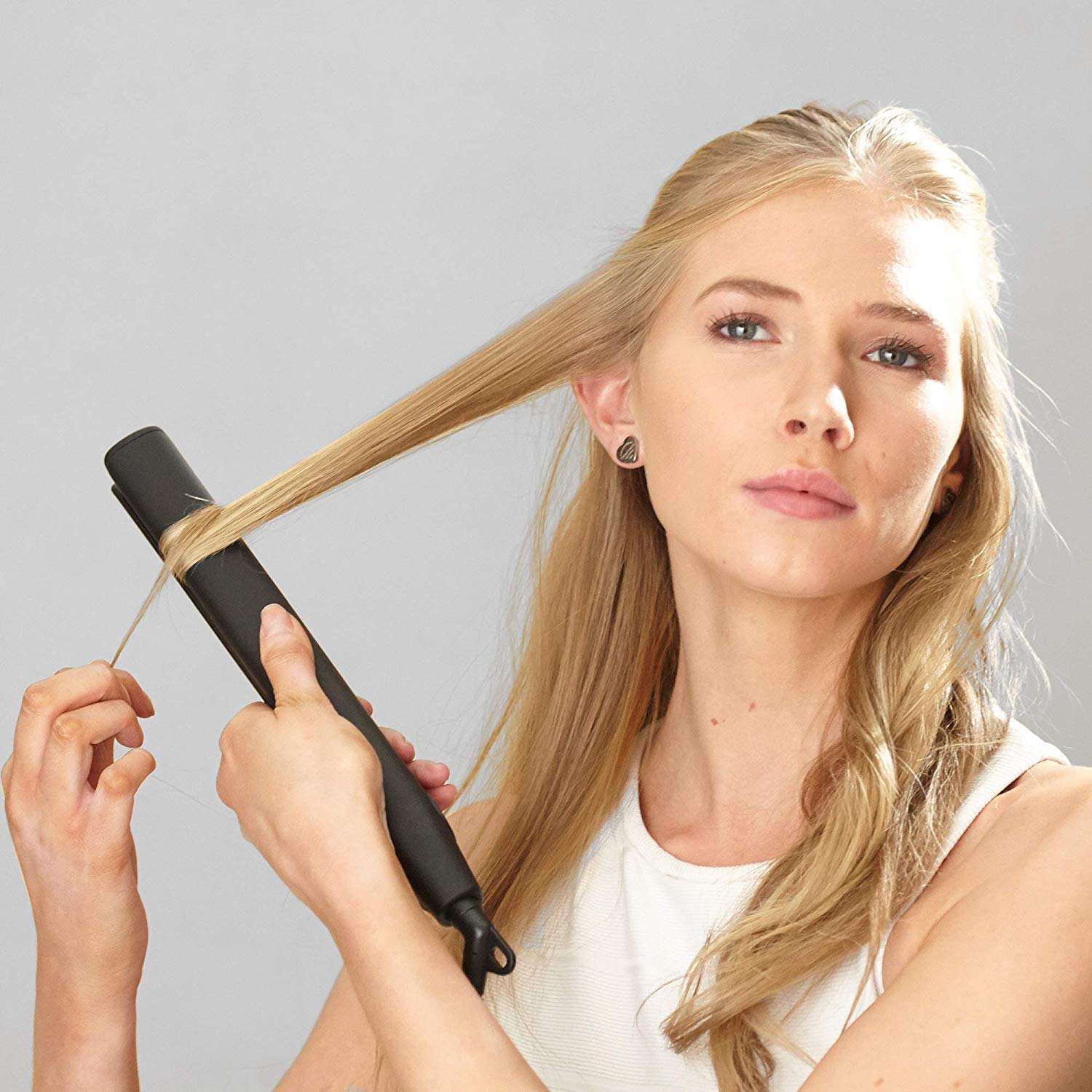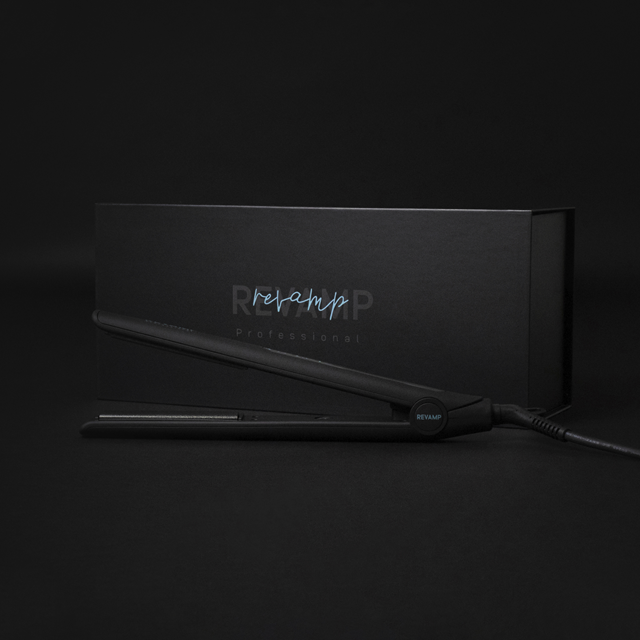 If you regularly switch between curly and hairstyles, hair straighteners can easily allow you to do both. Our Progloss Touch Digital Hair Straightener features custom temperature control that can be applied to create beautiful curls whilst also catering to your specific hair type. To curl your hair with straighteners simply start as you would straighten your hair by clamping the plates together, then rotate the straighteners either towards you for inwards facing curls, or away from you for outward-facing curls. Slide the hair straighteners along the strand and continue to rotate more you progress down the hair.
#RevampYourLook