Posted by Revamp UK on Nov 21st 2019
Having the correct hair styling tools is essential for anyone with naturally curly hair. The difference between struggling with your natural curls and loving them really comes down to your hair care routine and how you choose to style your hair. Finding hair styling tools that are suited to your specific hair type makes it so much easier to create the specific hairstyles that you want, whilst keeping your hair glossy and healthy.
Revamp's range of hair dryers, hair straighteners and stylers has been designed to cater to a variety of hair types. Whether you want to embrace your natural curls or find an easy way to create straight and sleek hairstyles, we have the essential tools to help you style your hair the way you want to.
PROGLOSS 5500 POWERFUL 2400W HAIR DRYER
If you've got curly hair and you don't have time to let them air dryer, using a hair dryer with a diffuser is your best option. Our Progloss 5500 Hair Dryer comes with a large deep bowl diffuser to help enhance your natural curls. As a clever addition to your hairstyling kit, this diffuser bowl will give you perfectly formed natural curls or waves as you blow-dry, reducing frizz even further and create big impact volume. To help deliver speedy results this hair dryer packs a punch when it comes to power, delivering up 168m3/h. Start by drying the ends of your hair and gently bring the diffuser bowl up towards the roots as you dry. You can also flip your head upside down to get more volume at the roots, and dry hard-to-reach spots. This powerful hair dryer with dry your curls with frizz-free results.
PROGLOSS TIGHT CURL STICK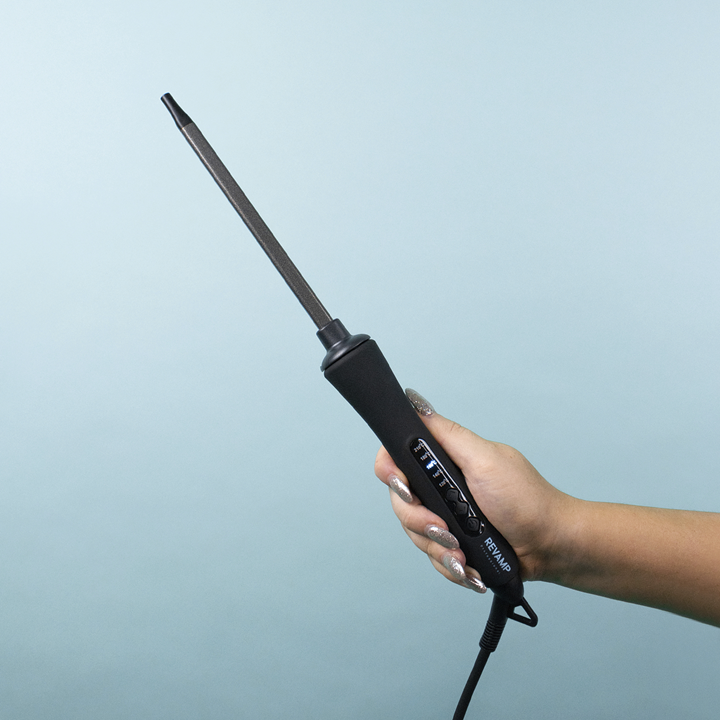 When your curls are lacking in definition the Progloss Tight Curl Stick is your saviour. Wrap small sections of your hair around the small 10mm barrel to create tightly formed curls. As you go through each section of hair you will gradually reveal a voluminous, dramatic look. Give every curl the time and attention it deserves. To help your curl with ease, our Progloss Tight Curl Stick comes with a heat resistant glove. You can adjust the temperature to suit your specific hair type from 120ºC - 210ºC. To ensure visibly smooth and shiny hair, the ceramic heated curl stick is infused with our Progloss super smooth oils. Give your curls that extra oomph
PROGLOSS TOUCH DIGITAL HAIR STRAIGHTENERS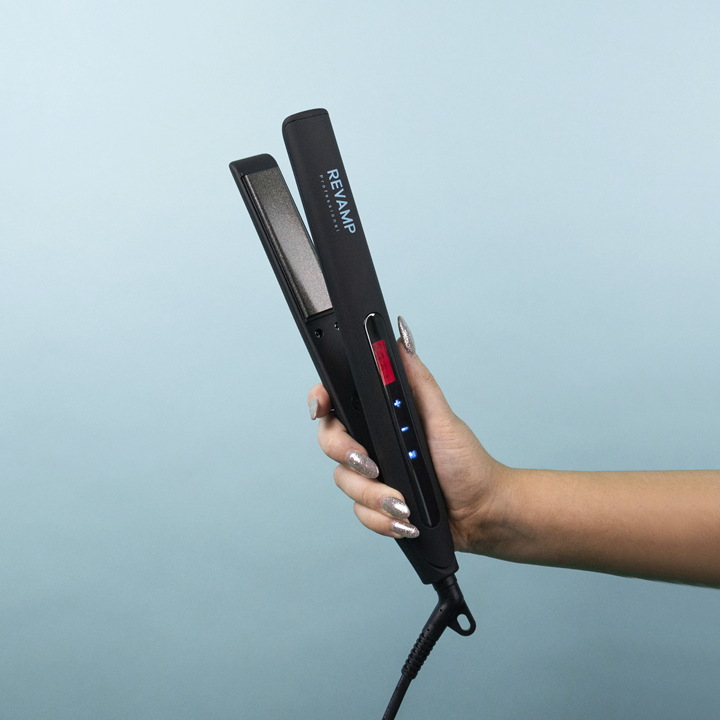 If you want to rock a sleek and straight hairstyle for a change, our Progloss Touch Digital Hair Straighteners will help you get salon-quality results. We understand that everyone's hair texture is different, so our hair straighteners come with custom temperature to control to cater to your specific hair type. This straightener includes 3 pre-set temperatures for fine, medium and thick hair. You can also manually select any temperature from 80ºC - 235ºC. The sleek design of the Progloss Touch Digital Hair Straighteners caters for versatile styling with total ease. To help deliver precise styling with enhanced shine, the ceramic plates are also infused with our Progloss super smooth oils. If you want to go from tight curls to big and bouncy waves, these straighteners can also allow you to easily switch up your style.
#RevampYourLook