Posted by Revamp UK on Dec 9th 2019
If you find your hair somewhere in between poker straight and curly, and you want to take complete control of your hairstyles, you'll no doubt be searching for the best hair straighteners. Whether you prefer sleek straight hairstyles or beautifully defined curls, hair straighteners are an essential tool that can be used to help you switch up your style for any occasion. Everyone's hair is different, which is why it is important to find a hair straightener that can cater to your specific hair type, whether it be thick, fine, short or long. Not sure which hair straightener to choose? We'll get straight to the point and introduce you to Revamp's range of Progloss Hair Straighteners.
CUSTOM TEMPERATURE CONTROL
When it comes to using heat to style your hair, it's important to have complete control of the temperature. We've done the hard work for you and included a Hair Mode setting for our Progloss Touch Digital Hair Straighteners and Progloss Digital Hair Straighteners. You can choose between three pre-set temperature settings for fine, medium and thick hair. If you feel more comfortable choosing a specific temperature for your hair type, there is also the option for manual control. Our straighteners can be adjusted to temperatures between 80ºC -235ºC. The low-temperature settings even allow you to style synthetic hair at temperatures between 80ºC - 100ºC, including hair extensions or wigs. Our Progloss Touch Digital Hair Straightener features an innovative touch control display that is easy to use, allowing you to create long-lasting styles effortlessly without excessive heat damage.
FAST HEAT UP TECHNOLOGY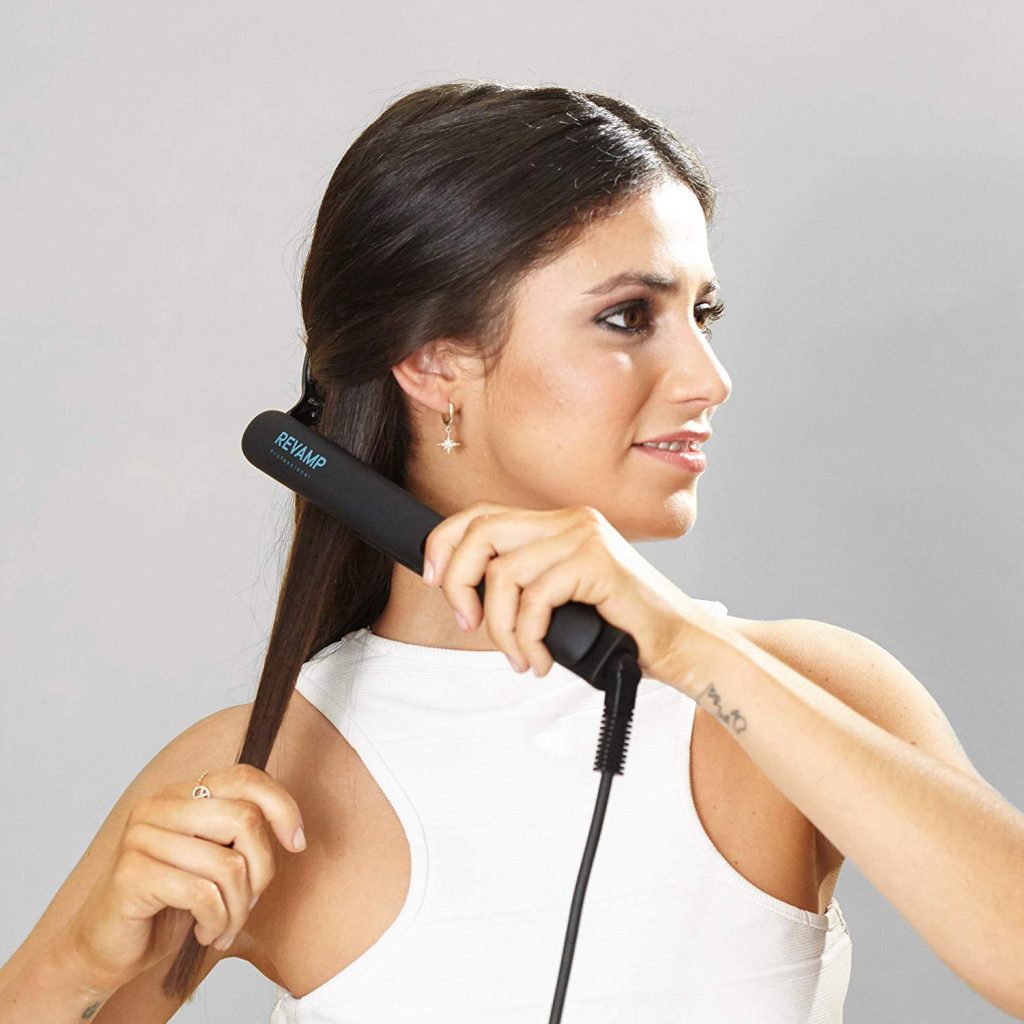 Be ready to style in seconds thanks to the Fast Pro PTC Heater. When your hair straighteners have reached the desired temperature setting, it will be indicated with an audible beep. Simply glide the plates through your hair for quick, frizz-free styling and enhanced salon shine. To ensure even and consistent styling our straighteners also feature a temperature lock. Once your temperature is set, it will remain the same until the hair straighteners are switched off.
PROGLOSS INFUSED CERAMIC PLATES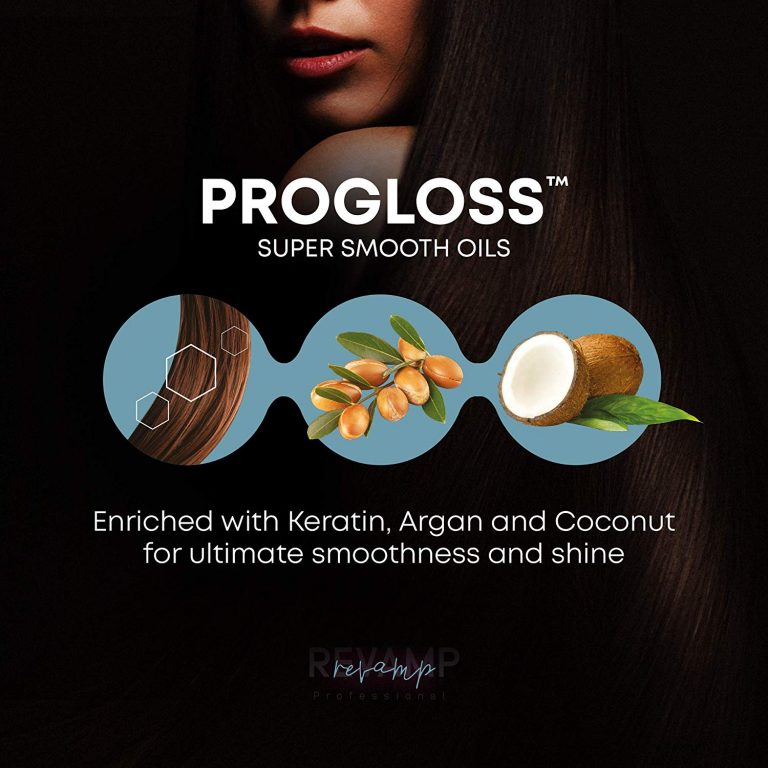 Ensuring visibly smooth and shiny hair, our range of hair straighteners are harnessed with the unique combination of Progloss™ super smooth oils, including Keratin, Argan and Coconut oils. These oils help to deliver precise styling, whilst also enhancing your hairstyles with salon-quality shine.
SUITABLE FOR STRAIGHTENING HAIR AND CURLING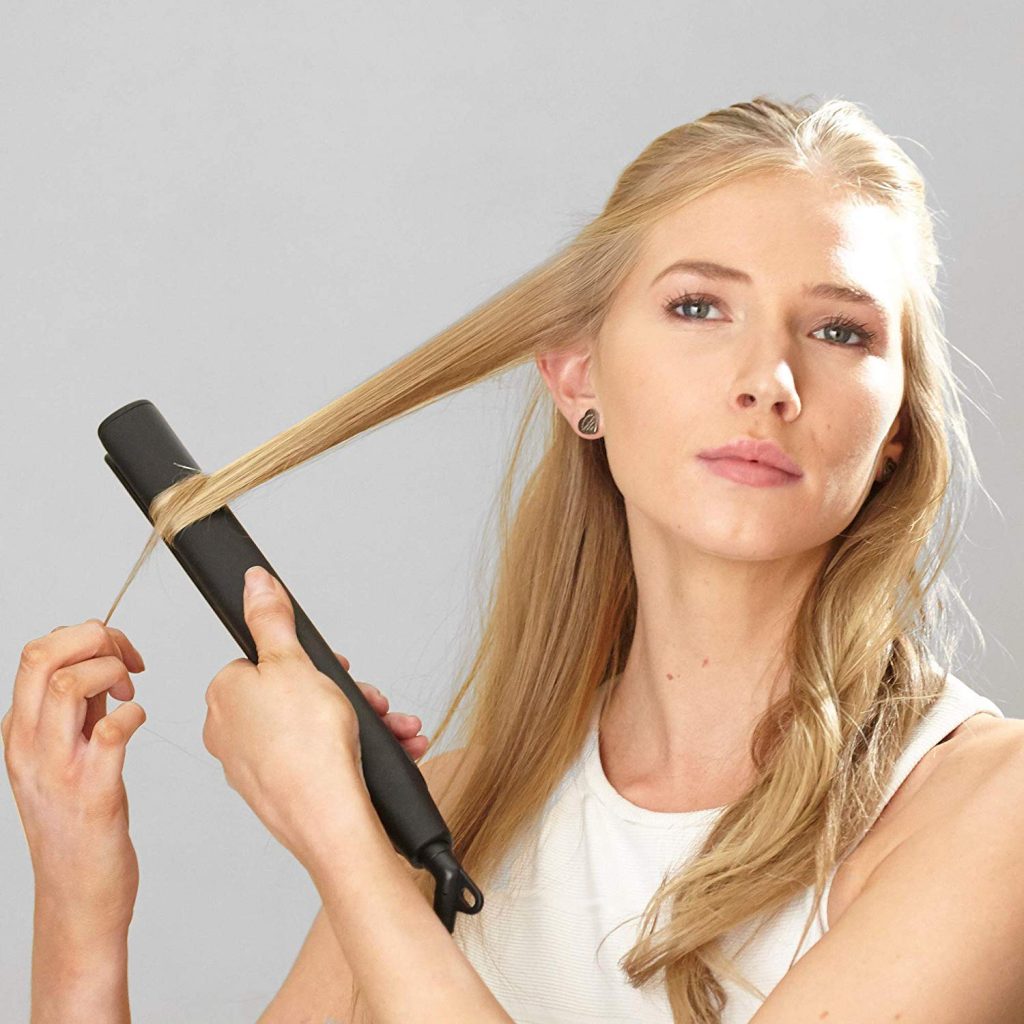 Whether you need to style thick, long hair, or gently style thing hair, the sleek design of our Progloss Hair Straighteners caters for versatile styling. For more sharp and defined hairstyles our Progloss Touch Digital Hair Straightener features square-shaped barrels. Our Progloss Digital Hair Straightener features rounded barrels for softer hairstyles. Curls created with a set of straighteners are defined, but they can be brushed out to create a soft and bouncy hairstyle.
AUTOMATIC SHUT OFF
It's a common panic lots of us face. Did I turn my hair straighteners off?! Worry not. Our range of products features a safety shut off settings. If you have not used your straighteners for over 60 minutes, they will automatically turn off.
Built to last with a 2 Year Guarantee and Free Delivery, find the best hair straighteners for you, from Revamp Professional.