Posted by Revamp UK on Nov 13th 2019
If you like to straighten your hair regularly, are fed up of using a straightener but do not believe in compromising on the quality of your style, then you have found your new best friend – the Revamp Progloss™ Multiform Hot Styling Brush!
The latest craze on the haircare market, a straightening brush can save you time, hassle, give you excellent results and they are easy to get the hang of too - basically the answer to your hair-straightening woes. So, let's feast our eyes on this new hair tool.
WHAT IS A STRAIGHTENING BRUSH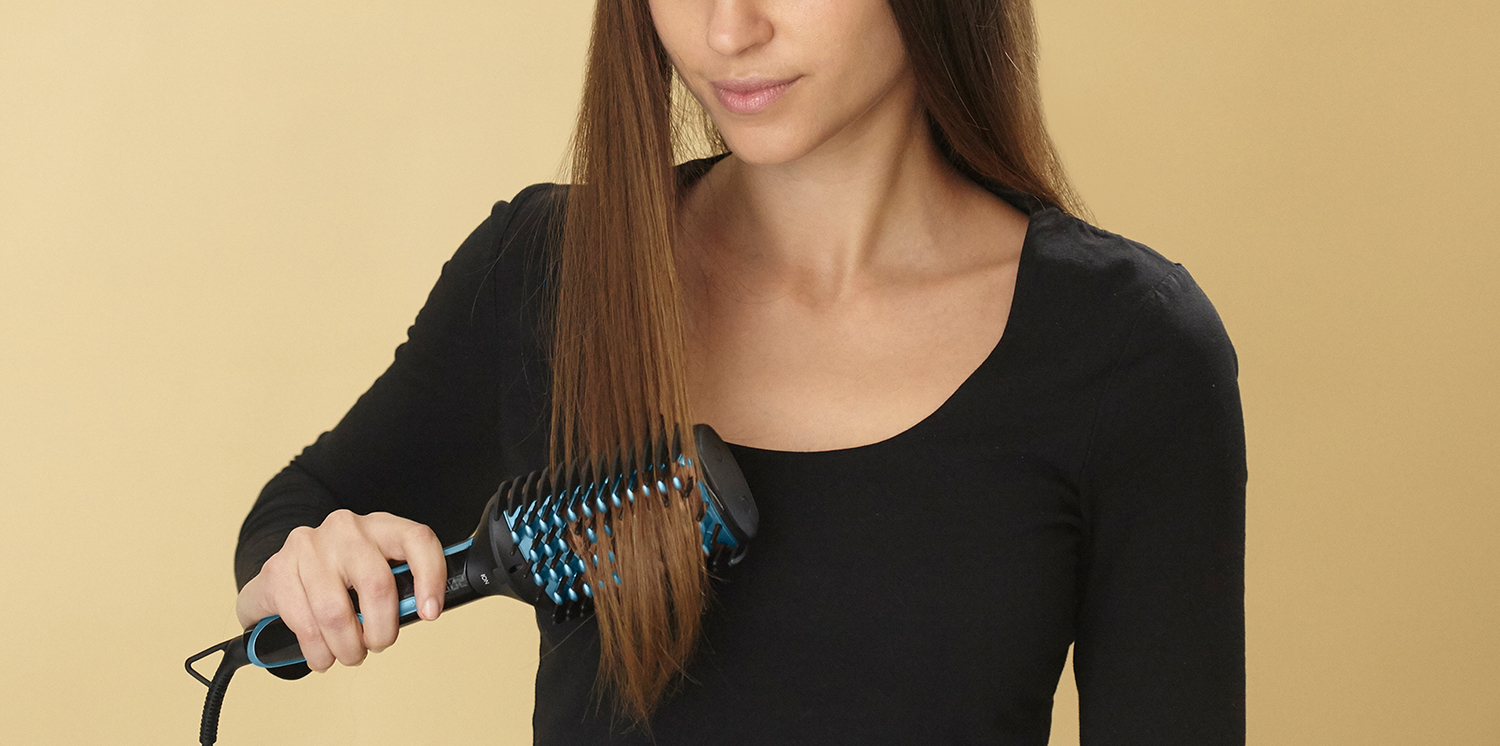 With many ways to straighten your hair whether it is via the classic blow-dry, using a hair straightener or opting for chemical treatments, one of the newest ways to naturally straighten your hair is using a Straightening Brush. This tool that works to detangle your hair, while also making it straight and shiny using heat.
SOMETIMES A HAIR STRAIGHTENER IS JUST TOO MUCH WORK
Essentially, a hair straightener works to seal the cuticles in your hair, which in turn reduces frizz. This can make your hair shiny and more manageable. However, a straightening brush is best suited for a more naturally straight hair look. Perfect for getting naturally smooth, straight hairstyles with gloss and shine, the Revamp Progloss™ Multiform Hot Styling Brush is an essential tool for your hairstyling kit. All you do is run the brush through once or twice, and that section is done. It's as simple as that.
THE BENEFITS OF A STRAIGHTENING BRUSH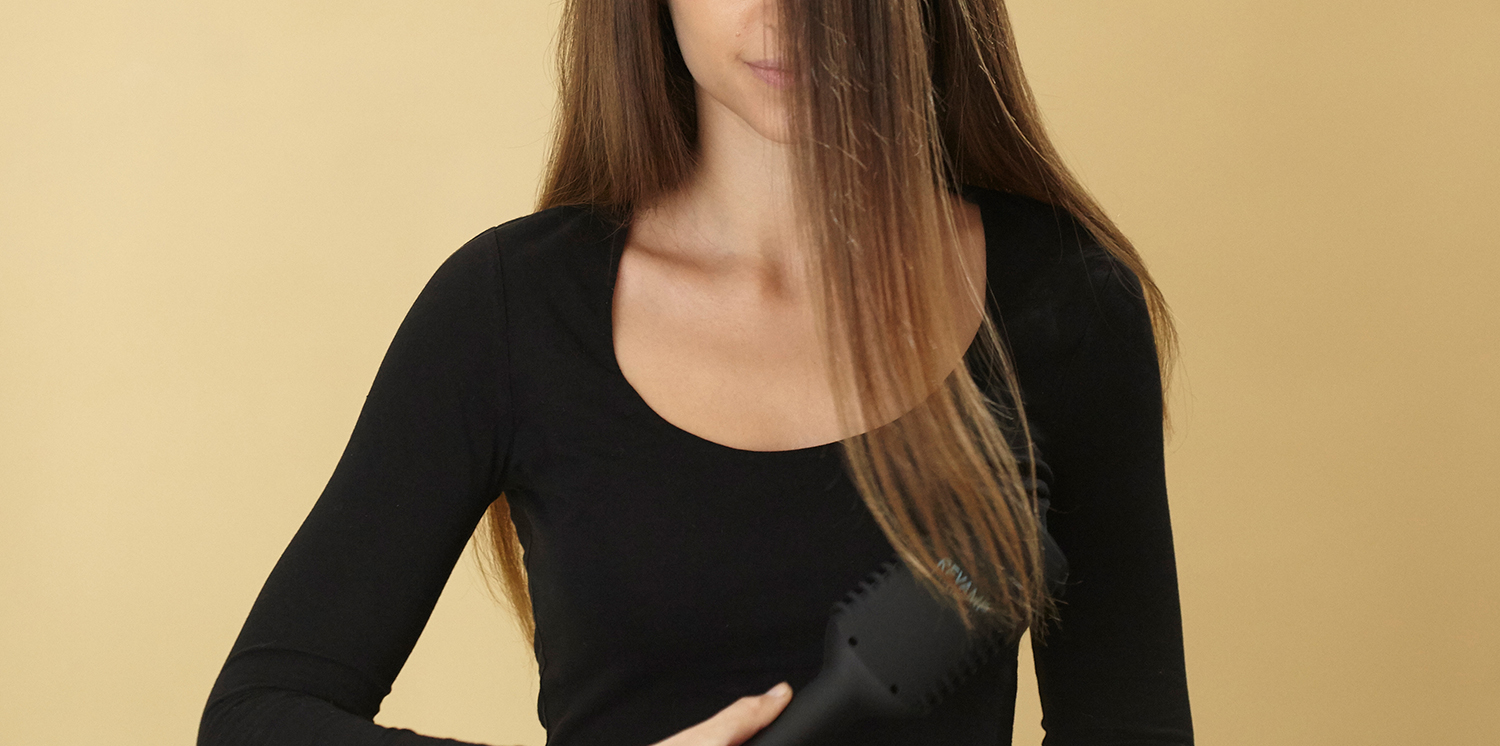 So, why would you pick a heated straightening brush? There are a good few reasons why you should consider it:
Quick to use:
If you're sick of spending ages doing your hair in the morning, get a straightening brush. They take most of the elbow work out of styling your hair, which means you can get out of the door faster.
Anti Frizz:
If you struggle with frizzy hair, a straightening brush can be a lifesaver. Give your hair a quick swipe with the brush before you leave the house, and it will be sleek and shiny.
Kinder to your hair:
Experience the Progloss look with the super smooth oils - Keratin, Argan and Coconut for ultimate smoothness. Whether it is smoothening or styling long hair, the innovative design of the Revamp Progloss™ Multiform Hot Styling Brush caters for snag-free styling in one stroke.
Custom Control:
The ceramic bristles combined with the ionic jet technology heats the brush to the optimum 185ºC to smoothen and style the hair. With a digital variable heat setting, from 160ºC to 210ºC, you can be sure to style your hair in no time. The ultra-fast Pro PTC heater enables a faster heating speed and long-lasting effects.
Easy To Use:
Save yourself from accidentally pressing buttons and give undivided attention to styling your hair. This brush comes with a temperature lock and an auto-off feature that shut the device after 60 minutes of non-use. Designed with additional convenient features like a 3m long swivel cable and equipped with a Silicone heat-resistant mat, the Revamp Progloss™ Multiform Hot Styling Brush gives you total control to style wherever, whenever.
Natural Look and Volume:
The Revamp Progloss™ Multiform Hot Styling Brush will straighten your hair without affecting the shape of it by flattening it. If you have fine hair, it's a great way to straighten it without losing the volume you work so hard to get.
HOW TO STYLE YOUR HAIR USING A REVAMP PROGLOSS™ MULTIFORM HOT STYLING BRUSH
1. PROTECT YOUR HAIR
Before using any hair care tool, it's important to use a heat protection spray, to keep your hair shielded from scorching temperatures and potential damage.
2. STYLE YOUR HAIR
Start the styling process by simply plugging your tool in, and wait for it to heat up. The brush can be adjusted by temperature and goes up to 210ºC.
Once your brush is heated and ready to use, start to section your hair off with some clips, and proceed to brush each section of the hair from root to tip. This doesn't require too much time and proves to be much easier than using the usual hair straighteners.
However, remember that the temperature of your straightening brush can be extremely hot, so you'll want to style with caution in order to avoid any unwanted burns.
3. SET YOUR STYLE
Before you add any further product to your hair, let your tresses cool for a bit. Once cooled down, seal in your straight style with Hair Spray that'll help to keep frizz and flyaways to a minimum.
REVAMP PROGLOSS™ MULTIFORM HOT STYLING BRUSH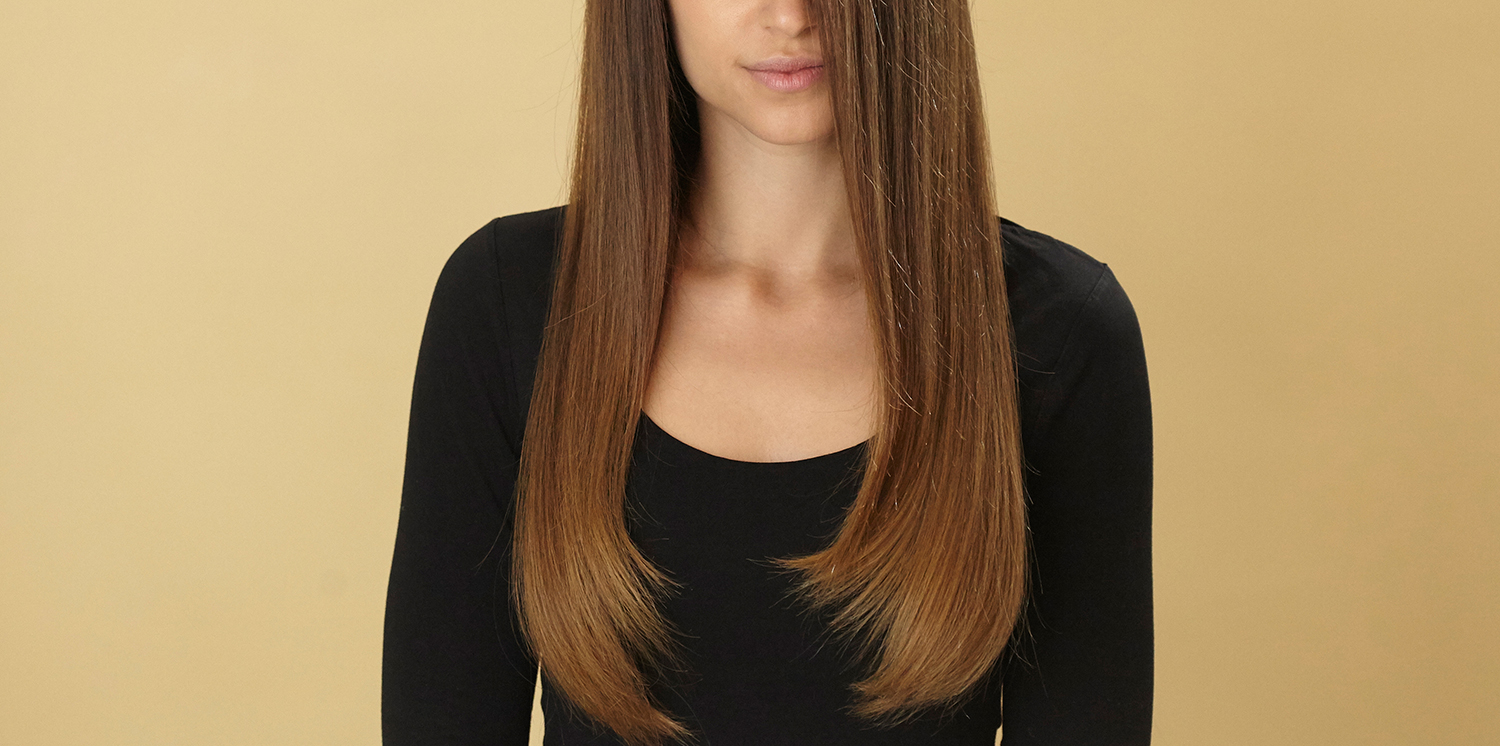 The Revamp Progloss™ Multiform Hot Styling Brush could be just the ticket if you're looking to swap to a new styling tool. With features like ceramic bristles, Ionic Technology, Custom Heat Settings to fine-tune just how much heat your hair takes, Temperature Lock and an auto shut off feature for safety, it's worth trying a straightening brush, as they really get results with much less effort.
If you're the kind of person who's always busy, give the Revamp Progloss™ Multiform Hot Styling Brush a whirl. Once you've tried it you'll never go back, we promise.