Posted by Revamp UK on Jun 16th 2019
When it comes to your wedding day, you want to look your best as all eyes are on you, but it's also important to feel comfortable with the style you choose to show off. You may want to pick something on-trend, but you may prefer something timeless and classic – but whichever you choose, there will be plenty of photographic evidence to show off to family and friends for years to come. If you have absolutely no clue which direction to go when it comes to your hairstyle, think about what might work best with the atmosphere of your celebration, your dress and your overall comfort level. To help you narrow down your search we've selected a few bridal hairstyles to serve as inspiration for your big day.
HOLLYWOOD WAVES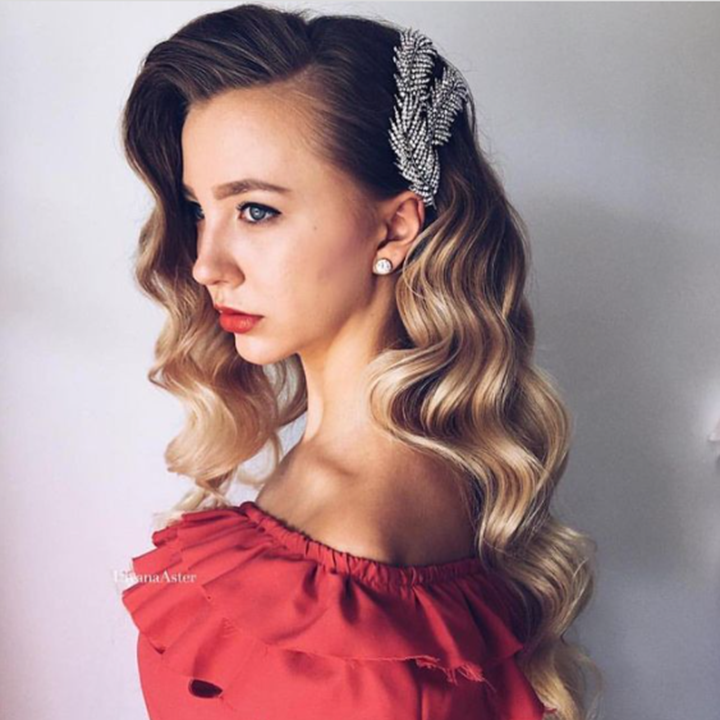 You can't go wrong with this timeless look. If you'd rather skip of the intricate details of updos, let your hair flow free with these dreamy waves. Curl your hair and leave the defined curls to set, before gently brushing them out to create a softer style. Keep it simple or add an extra touch of Hollywood glamour with sparkling hair accessories.
Recommended product: REVAMP PROGLOSS™ MULTIFORM CURL & WAVES
SHARP EDGE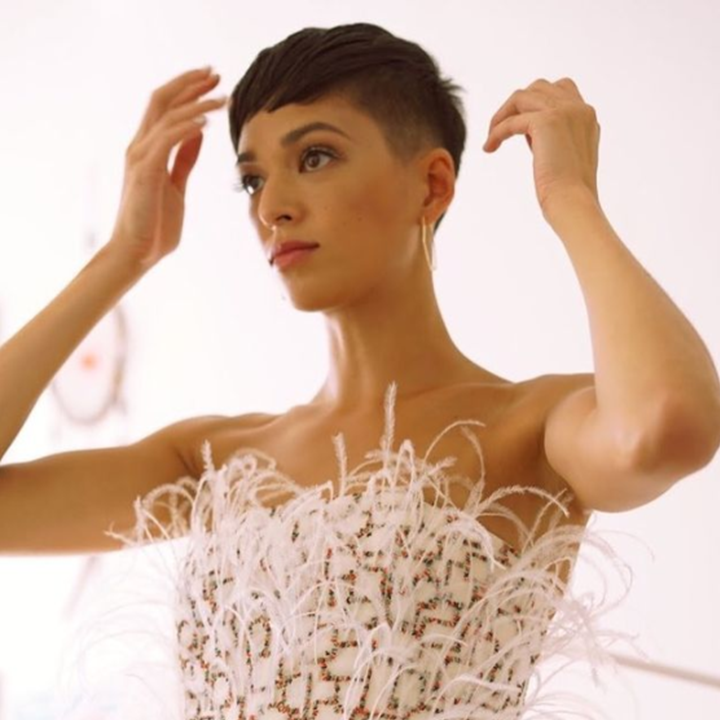 If you have naturally short hair, you have the perfect opportunity to create a polished look with a bit of edge. Rather than spending hours having your hair styled with hair extensions, this look requires little time and effort. Simply smooth your hair in small section with a hair straightener and add a dash of hairspray to hold in in place. Sweet and simple.
Recommended product: REVAMP PROGLOSS™ DIGITAL HAIR STRAIGHTENERS
WOVEN UPDO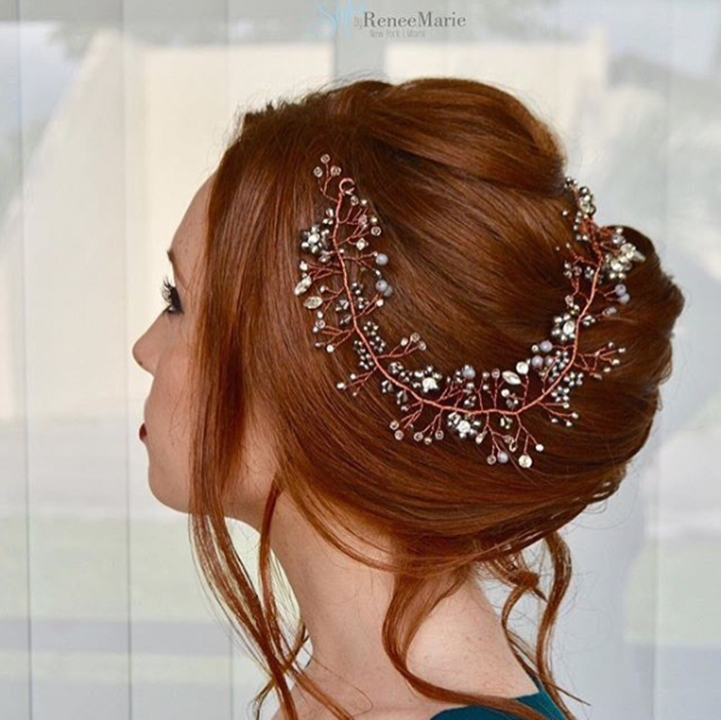 @naturallystrawberry via Instagram

When thinking about your wedding look, it's important to consider how everything will look together and if it will last through the day. This updo is perfect if you struggle to keep hair in a polished condition. Keep a few stray hairs loose before the rest of your hair is pulled together in an updo to create a softer appearance. Curl the extra strands to create an elegant finish. If a few strands fall lose through the day, they will only add to this beautiful bridal hairstyle.
Recommended product: REVAMP PROGLOSS™ BIG TONG
TOUSLED HALF UP WAVES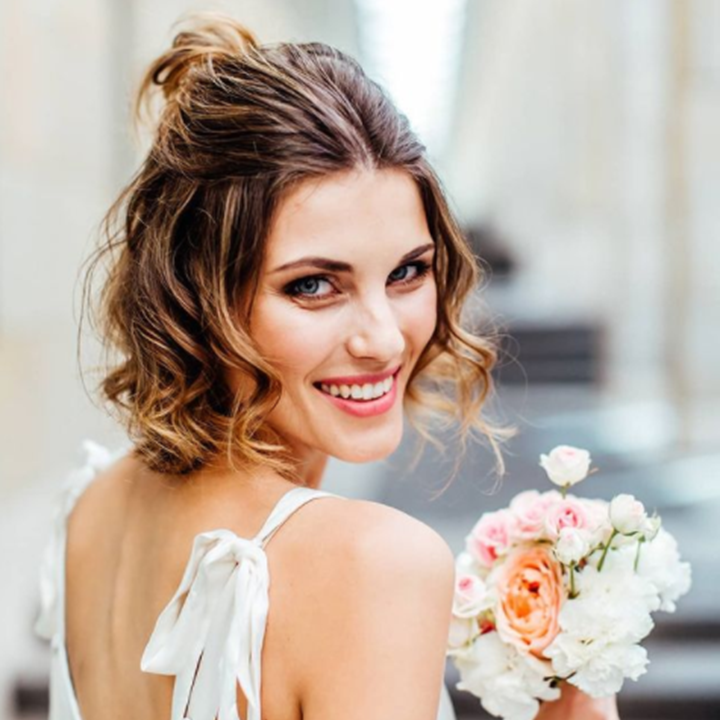 @hairandmakeup_daniela via Instagram

If you love to throw some moves on the dance floor or struggle to tame your hair in breezy conditions – don't feel pressured to wear your hair in a style that won't keep for long. These tousled waves create an effortless romantic look with both short and long hair. Take a small section of your hair from the front and tie back to keep any unwanted strays away from your face.
Recommended product: REVAMP PROGLOSS™ AUTO WAVE & CURL
POLISHED PONYTAIL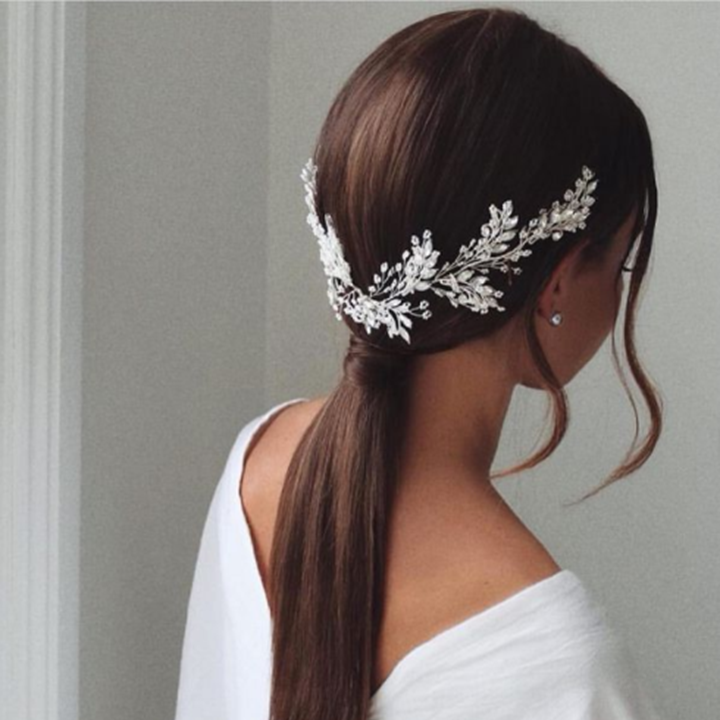 @igbeautysisters_xo via Instagram

Never underestimate the power of a polished ponytail. If you don't want to be distracted by your hair during your wedding ceremony, this hairstyle is an easy way to keep it away. Add a modern twist to the classic style by taking a piece of hair from the ponytail and wrapping it around the hair tie. Make it even more eye-catching by adding a bold piece of hair jewellery.
Recommended product: REVAMP PROGLOSS™ DIGITAL TOUCH HAIR STRAIGHTENERS
#RevampYourLook